There was an infant school which opened in 1874 on the site of today's school. It was built for 90 pupils but not all the places were taken when it opened, unlike more recent times when most of the newly built schools in this area have mobile classrooms added soon after opening.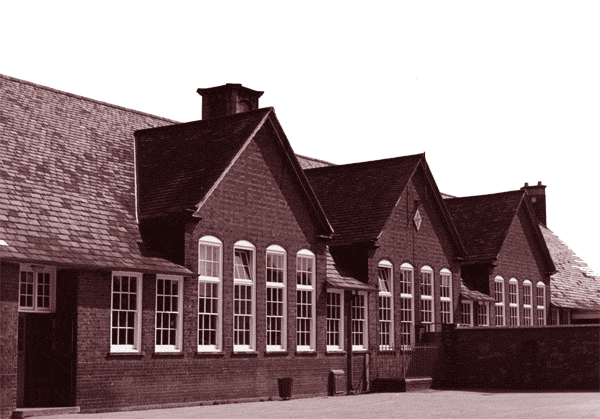 The school building we see now was built on an acre of land purchased from Market Harborough Urban District Council. When it opened in October 1907 there were nine classrooms. Many people thought this school was too large but, within three years it was completely full.
---
ALL ABOUT LITTLE BOWDEN SCHOOL (2007)
By pupils of the School.
Right at the heart of Little Bowden lies Little Bowden School.
A school that hasn't budged since 1907 and isn't planning on going anywhere.
It hasn't always stayed in the same form, with new teachers, new buildings, new technology and a repaired bell.
---
The school entrances are still standing and one of them is still in use. The girls and infants entrance is used regularly when the pupils of the school come in from break times, but the boy's entrance is hidden by a staff room extension.
In 2007 new electric gates were fitted to prevent unwelcome visitors getting into the school. The gates are a huge success as children are not allowed to open the gates without permission from an adult. There is a microphone to talk through, to communicate to the main office.